Sacred Mt. Agung in east Bali, Indonesia is a HOT topic around the world.
Bali's highest peak erupted in 1963 with devastating outcomes. The island's famous Balinese Hindu temple Pura Besakih, "the Mother Temple" (which is actually seven temples nestled into the foothills of the volcano) was almost entirely spared from the lava which flowed all around it. #Blessed.
This year, the majestic mountain has come to life again with an already months-long show of steam and smoke.  This time, we had advance warning, and everyone is observing the volcano's activity from a very far away safe distance in Bali as well as via media outlets worldwide.
Will there be a big eruption? No one knows, but this event has already caused an explosion of related tourist tattoos.
Bali Volcano Tattoos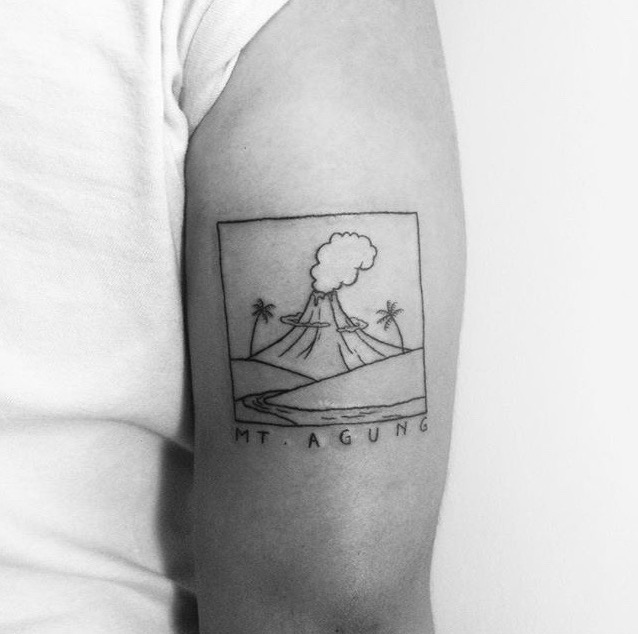 "MT. AGUNG // Pray for Bali"
Happy Tattoo – Canggu
Happy Tattoo – Canggu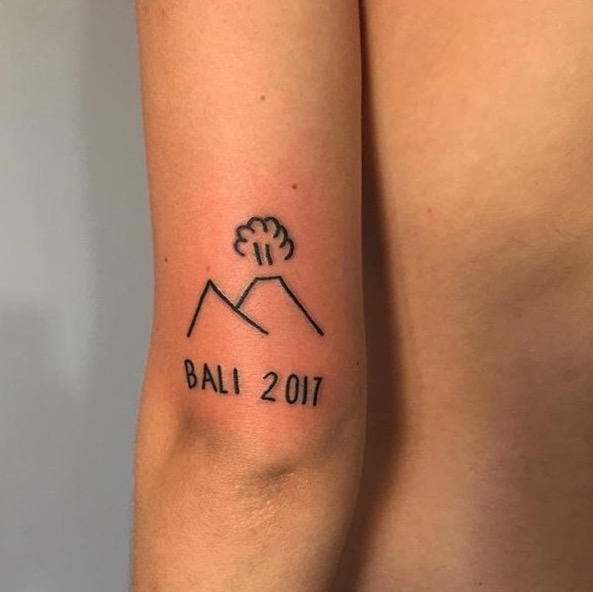 Meth till Blind – Canggu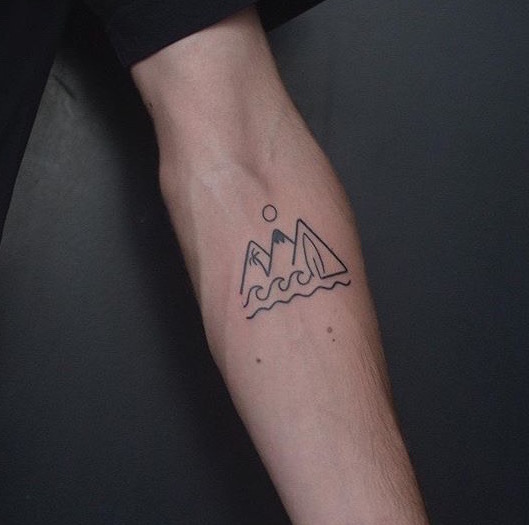 Babayaga Tattoo – Canggu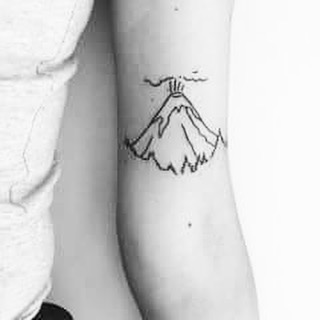 Rudist Marmar
Nice Art Tattoo – Dream Ink – Canggu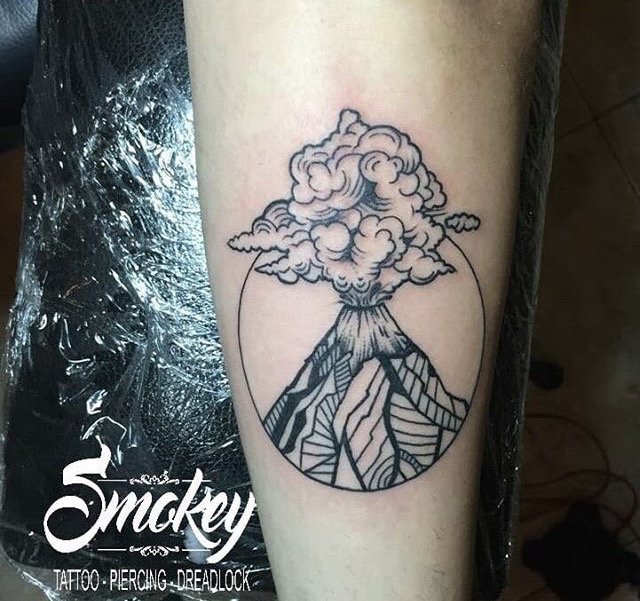 "Just for remind he stuck in the paradise because of the volcano"
Ryan Berti – Smokey Tattoo – Seminyak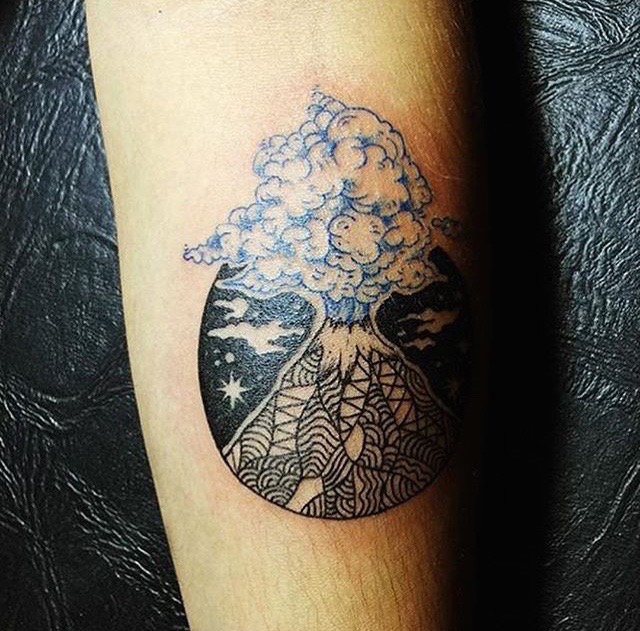 Namaste Tattoo – Ubud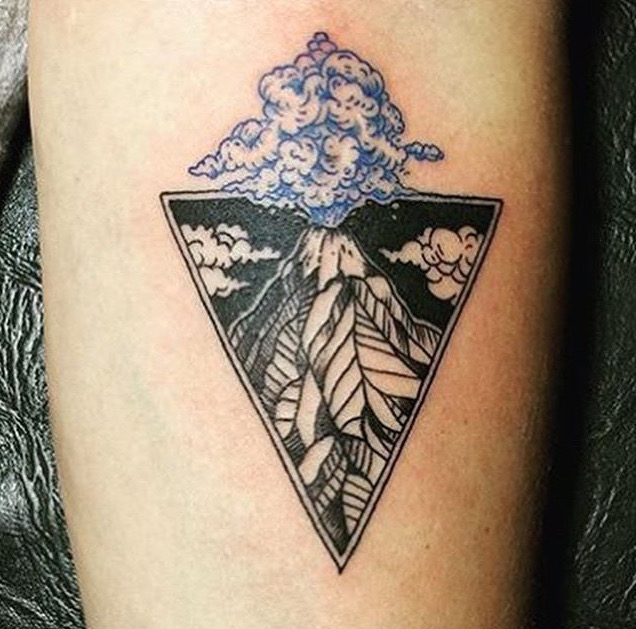 Namaste Tattoo – Ubud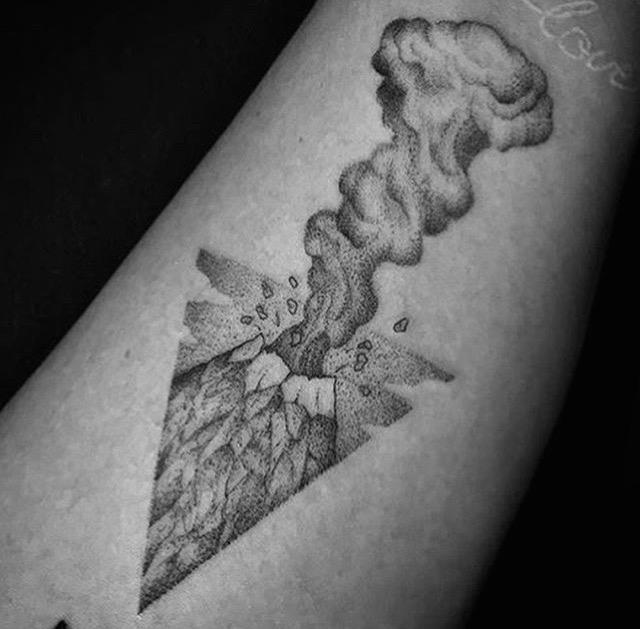 "I'm in Bali now, and if you didn't know yet 'Agung' is waking up – someone in panic, someone chill and someone getting their 'Agungtattoo'"
Vaer Tattoo Artist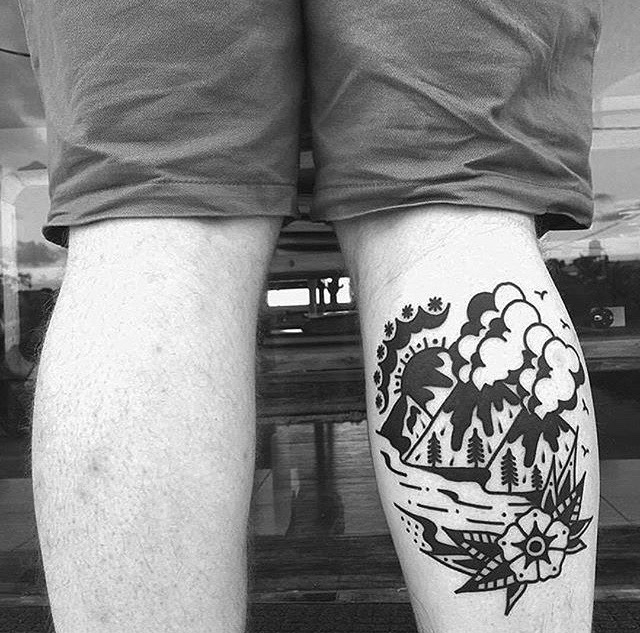 Ebie Tattooer – Bold and Bright – Canggu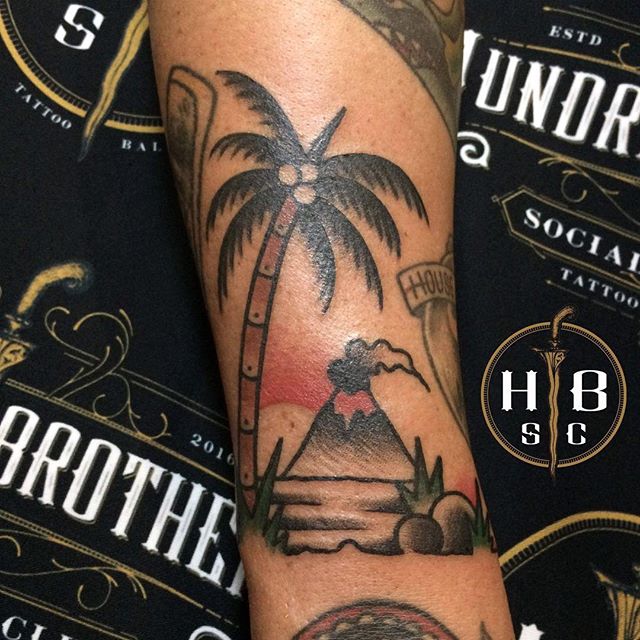 Mt. Agung done by Gunz – HBSC
"There's only one thing to do when you're stuck in Bali from the Mt. Agung eruption and that's getting the best souvenir."
Akis for Tatts – Indigo Tattoo Parlour  – Seminyak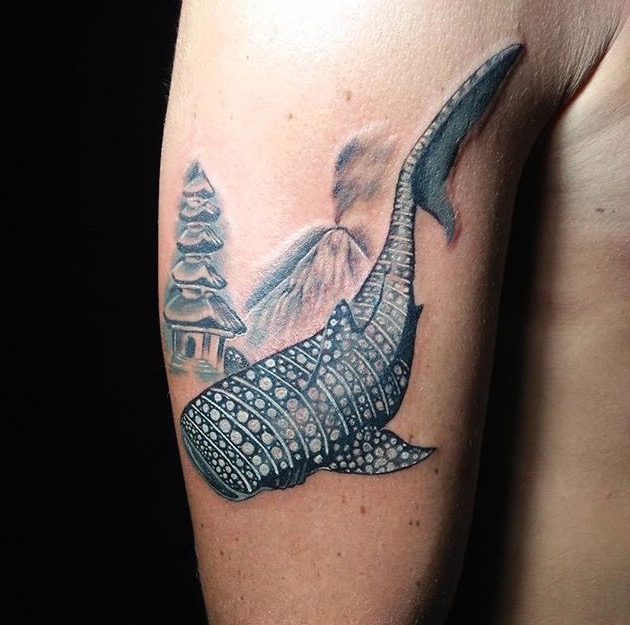 Dillon Tattoo Art – Amed
and there are more Gunung Agung Tattoos still to come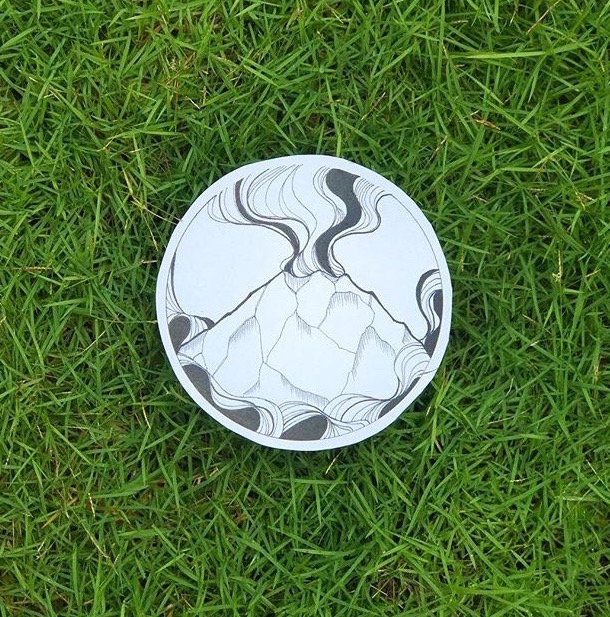 "The universe is teaching you a lesson"
Nasty Line Ink – Bali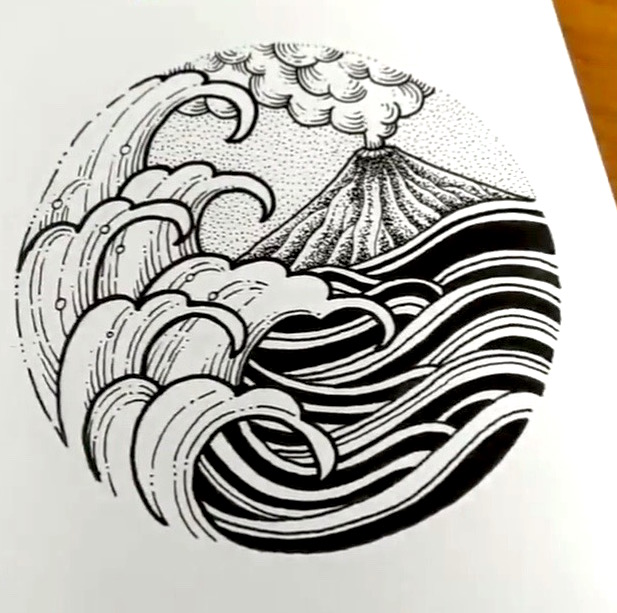 "Hit me up!"
Steel Ink – Canggu
Is it safe to travel to Bali?
At the present time, it is safe to fly to and from Bali and enjoy the island's beaches and tourist culture; Mt. Agung and Mt. Batur trekking excluded… The Bali International Airport is open, but those interested in traveling to Bali should keep apprised of the situation and be warned that IF a major eruption occurs, flight schedules are likely to be impacted and airports in this archipelago may temporarily shut down for everyone's safety.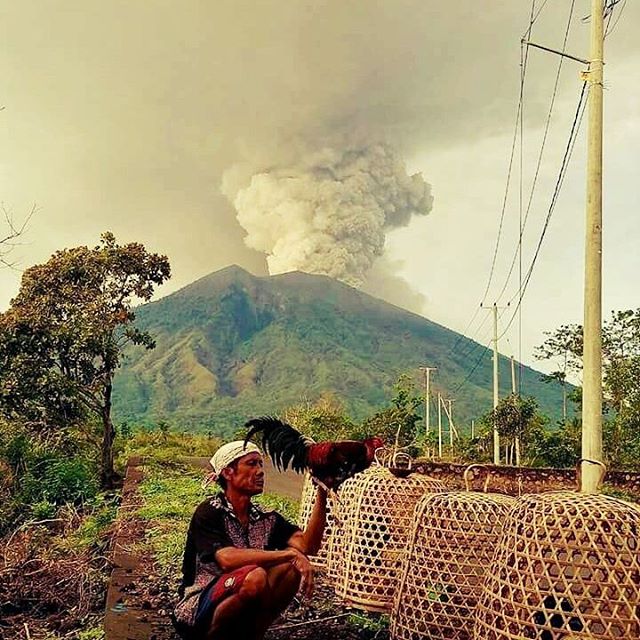 Mt. Agung eruption photo shared by Dillon Tattoo Art – Amed
Ready to join the Mt. Agung Tattoo Club? Membership is limited to only the coolest of cats.
All of these images were shared publicly and are owned by the tattoo artists who made them. Collection curated by TATTLAS Bali Tattoo Guide. Last update: 16 DEC 2017
Want to add yours?
Please submit pictures with credits in the comments or tag us on facebook or instagram.